Home Decor Talk
This is Home Decor T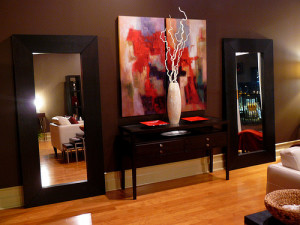 alk where you can discuss and exchange ideas about home decor and how to decorate your bedroom, kitchen, living room, bathroom, kids bedroom, interior, and your whole house. All are welcome to add their input about home design, interior design, or all things home improvement related.
We love home design and we believe any and everyone can have a great looking space to call their own. It doesn't matter whether you live in a dorm, studio apartment, condo, or you just rent a room in someone's house, we will show you how to get the most out of your space.
We also want you thoughts on how to spruce up the outside space that many want to make an extension of their indoor space.
Although we encourage input all posts will be reviewed before we allow them to be posted. This is to make sure all content we receive is in keeping with our ethical standards. Cursing, racist remarks, or any type of intimidation will not be tolerated, and those post containing such or similar material will be immediately deleted from our blog.
We hope you enjoy reading and contributing to this community and we look forward to your comments.