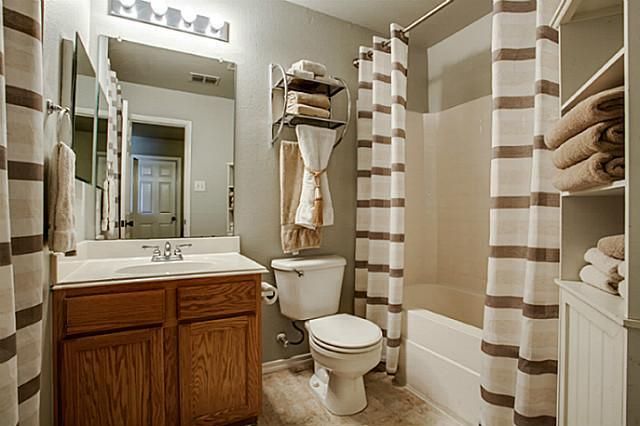 In older homes, bathroom design can be particularly challenging when considering the smaller spaces older bathrooms tend to have.
However, with smart color, fixture, surfaces, lighting, and decor choices, you can make any bathroom seem delightfully larger while making it super functional.
Start With Lighting And Color
Any room that is poorly lit with drab color will appear smaller and more cramped than the same room being well lit with bright colors.
Make sure to take advantage of any and all natural light entry points that allow light to flow into you bathroom. Make sure and keep windowsills free of anything that would obstruct light from entering the space. Any blinds or curtains should be translucent rather than opaque unless absolutely necessary for privacy.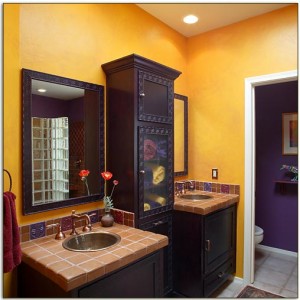 If possible, add a sky light to your bathroom to increase the amount of available natural light. Finally give the illusion of a bigger brighter space by choosing lively colors on the bathroom walls. Neutral tones can work well but lively bright colors will give your bathroom the look and feel of a much bigger space.
Don't forget the use of artificial decorative lighting for night time or bathrooms that don't have any natural lighting sources. Use task lighting to illuminate shower and sink areas, while also using task lighting under and above cabinets to ad height and depth to you bathroom.
Decide Your Piece Count
The piece count refers to the Sink, toilet, and tub. Bathroom can have anywhere from two pieces (sink and toilet), to six pieces (dual sinks, toilet, bidet, separate shower and tub). The size of your bathroom will and should determine your piece count. You may want dual sinks but the space you have may only facilitate one. It's always better to have more space than more pieces.
Surface Pattern Choice.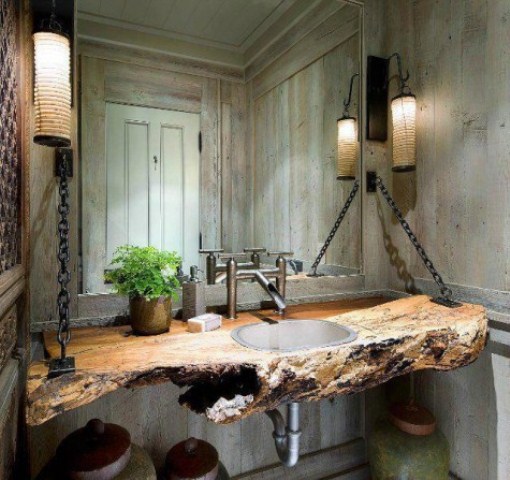 The right surface pattern and style can go a long way in making a bathroom seem bigger. Choosing a theme for your bathroom will help narrow down the surface design choices.
Whether you want a rustic country look, urban modern look, beach or rainforest look, choose your surfaces to match your theme. If you are using floor tile or wood flooring, run it the length of the bathroom to make the room seem longer.
Add tiles to the wall in a perpendicular direction to the floor tiles to add depth to the room. When adding wall tile you have two choices.
1. Make the room look taller with vertically placed tile.
2. Make the room look longer with horizontally placed tile.
Either way make the wall tile perpendicular to the floor tile and add depth to your bathroom.
Storage Space
With smaller bathrooms you have to be creative when it comes to storage. Pedestal sinks look great but provide no storage. To solve this problem use wall cabinets to add valuable storage space while not taking up valuable floor space. Sinks that don't have underneath cabinetry can be outfitted with a skirt which will allow you to store items while keeping them concealed from public view.

Wrap Up
The more thought you put into your bathroom design the better the outcome will be. Always go for a style that will suite you and is functional for your needs. Don't try to create a bathroom your friends will like, create a space you will enjoy and when your friends see how happy it makes you, they will enjoy it through you.